Dr. Shiba Sinha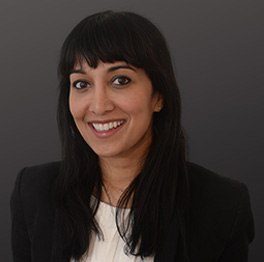 Dr. Shiba Sinha
BSc (hons) MB ChB (hons) MS FRACS (Plast)
Specialist Plastic and Reconstructive Surgeon
Shiba graduated from the University of Leeds with a 1st class honours degree in Clinical Sciences in addition to her medical degree, for which she received multiple undergraduate prizes and was dux of her year on 2 occasions. Her early passion for plastic and reconstructive surgery was confirmed as a senior medical student after an elective placement at St Vincent's Hospital, Melbourne. This ultimately led to Shiba relocating to Australia and proudly calling Melbourne home.
Shiba has completed a higher research degree at the O'Brien Institute in Melbourne in the field of fat tissue engineering. She has presented and published research both nationally and internationally in the areas of tissue engineering, breast reconstruction and skin cancer. Her ongoing clinical research interests are in patient reported outcome measures in breast reconstruction.
Shiba's advanced plastic surgery training included tertiary centres in both Melbourne and Sydney. Shiba holds public appointments as a Consultant Surgeon at Peter MacCallum Cancer Centre and Monash Health and is heavily involved in mentoring and teaching junior surgeons. She is an approachable and compassionate surgeon whose utmost priority is delivery of a safe and individualised outcome for her patients. She is available for the consultation of urgent patients and operates a skin cancer See and Treat service in the clinic.
Areas of Interest:
Skin
Skin cancer • Benign skin lesions • Scar revision
Breast
Breast reconstruction • Breast reduction
Hand
Carpal tunnel • Trigger finger • Ganglion • Dupuytren's
Hospitals
Cabrini Brighton and Malvern • Epworth Freemasons • Masada Private